Product Description
This strikingly modern PureScape Acrylic Single Ended Freestandibg Bathtub design is perfectly complimented by its space-saving, upscale, and contemporary design and wise, useful rim. This tub is manufactured from the highest quality, sanitary-grade acrylic sheets. It provides a deep and enjoyable bathing experience for both one or two bathers, and is ideal for smaller bathrooms in luxury inner-city condominiums, hotels, and vacation apartments. The tub is cUPC Certified and comes complete with an exceptionally strong, durable, scratch and chemical-resistant surface.
Product Picture & Drawing: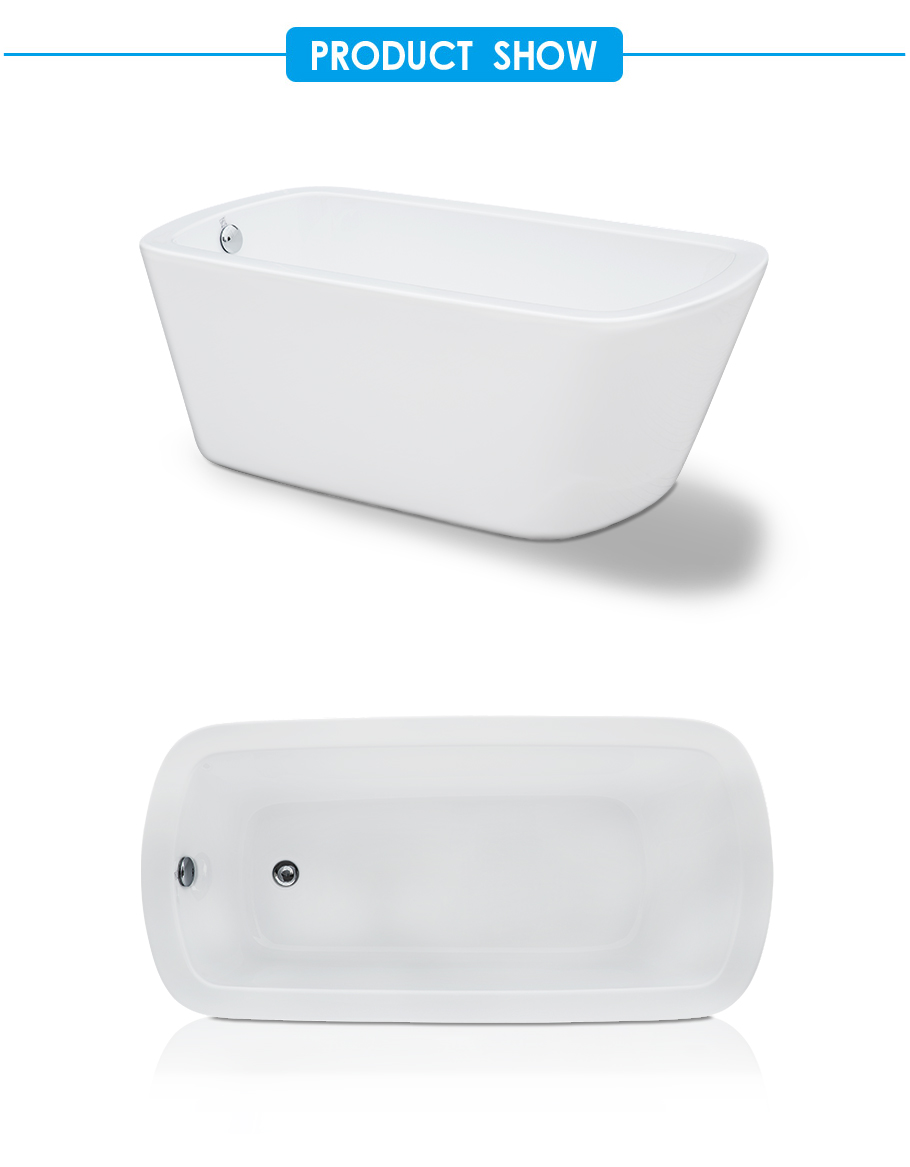 Established in 2005, WALTMAL offers a broad range of bathtubs, shower bases and shower enclosures that provide the unique style, lasting quality to our customers. By meeting rigorous quality and durability standards while offering a wide variety of product shapes, sizes, styles and prices. WALTMAL has independent development ability, not only can we open new molds according to market trend, but also can we make any customized molds. WALTMAL aims to be your brand of choice for bath products.