Product Description
Experience the luxury of an outdoor tub; blend into your surroundings with the Waltmal Outdoor Hot Tub and experience your own garden or terrace in a complete new way. This special design product will let you relax and change you view to see surroundings. The outdoor tub is heated by wood and uses natural circulation only.
The Outdoor hot tub is a real eyecatcher. With its light-weight and smart and strong construction, the hot tub is carriable, you can put it on your car when you plan to have a camp with your friends. The Tub offers rooms for 4 people and is very comfortable due to the ergonomic bottom.
Thanks to its beautiful design the Tub brings something vitality to your holiday!

Product Picture & Drawing: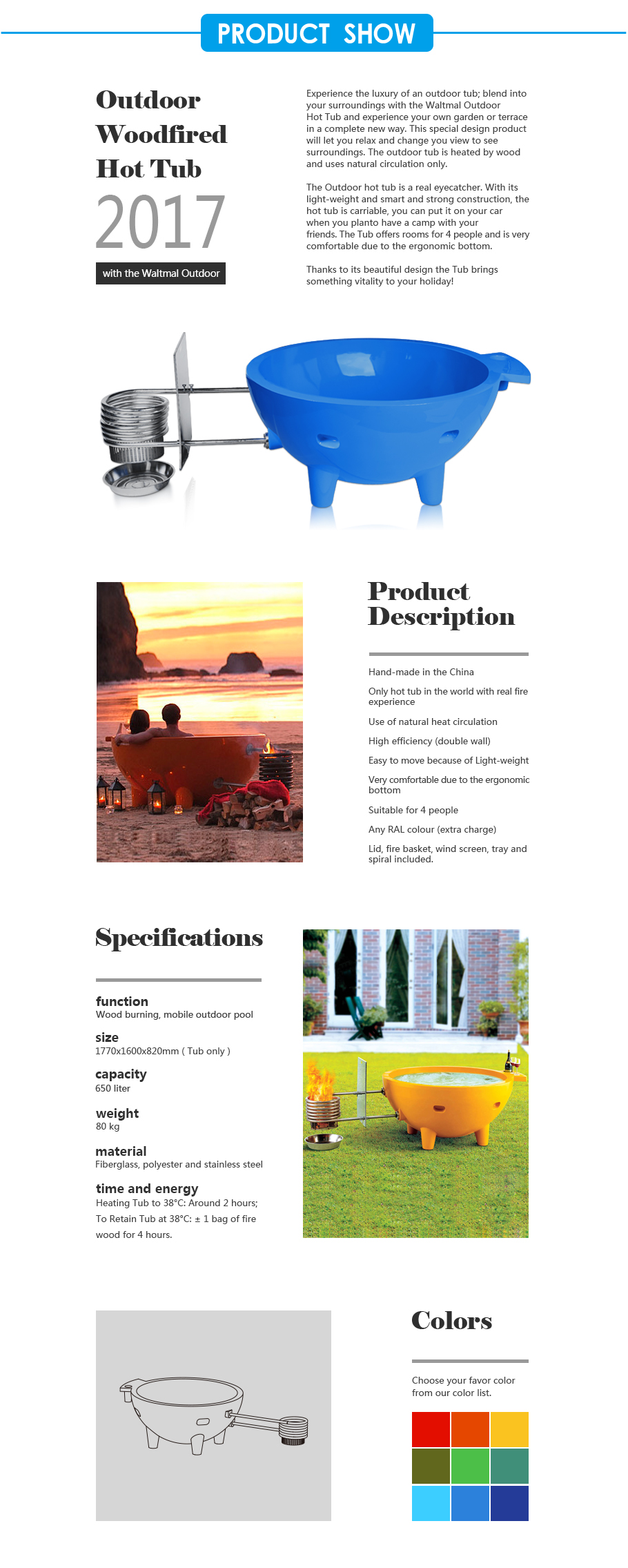 Established in 2005, WALTMAL offers a broad range of bathtubs, shower bases and shower enclosures that provide the unique style, lasting quality to our customers. By meeting rigorous quality and durability standards while offering a wide variety of product shapes, sizes, styles and prices. WALTMAL has independent development ability, not only can we open new molds according to market trend, but also can we make any customized molds. WALTMAL aims to be your brand of choice for bath products.