Product Description
Slip into relaxation with the Dewey Freestanding bathtub in white. This bath whispers tranquility with its smoothly finished interior and exterior. Our high quality Acrylic construction is both strong and light. Due to the insulation of acrylic, this tub will stay warmer longer than other tub materials. The included drain allows for fast and easy drainage. Finish your place of peace with a freestanding tub filler. With integrated overflow and brass drain, you can finish to install your bathtub very fast.
Product Picture & Drawing: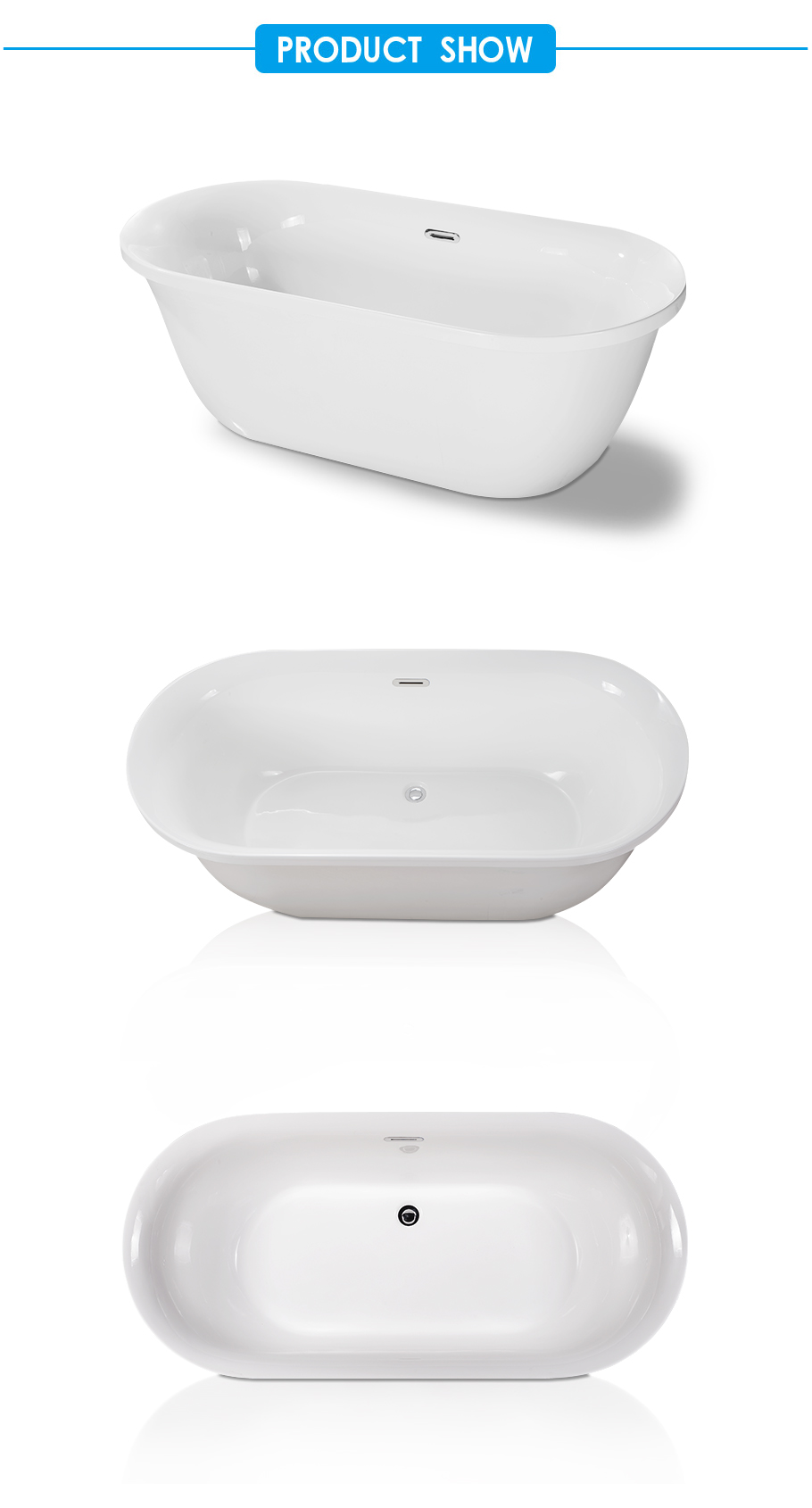 Established in 2005, WALTMAL offers a broad range of bathtubs, shower bases and shower enclosures that provide the unique style, lasting quality to our customers. By meeting rigorous quality and durability standards while offering a wide variety of product shapes, sizes, styles and prices. WALTMAL has independent development ability, not only can we open new molds according to market trend, but also can we make any customized molds. WALTMAL aims to be your brand of choice for bath products.