Product Description
Mini Whirlpool Tub with Air Bubble features a classic, corner tub design with an oval opening that will fit perfectly into any bathroom design setting. The curve of tub is like a moon. Molded backrest provides comfort and safety. Creates an elegant, functional centerpiece for your bathroom and the focal point for relaxation. Aesthetically appealing and physically soothing merging both worlds into a triumph of elegance. For more fuctions, you can choose whirlpool and air bubble combo, with colorful underwater light, you can have a SPA at home now.
Product Picture & Drawing: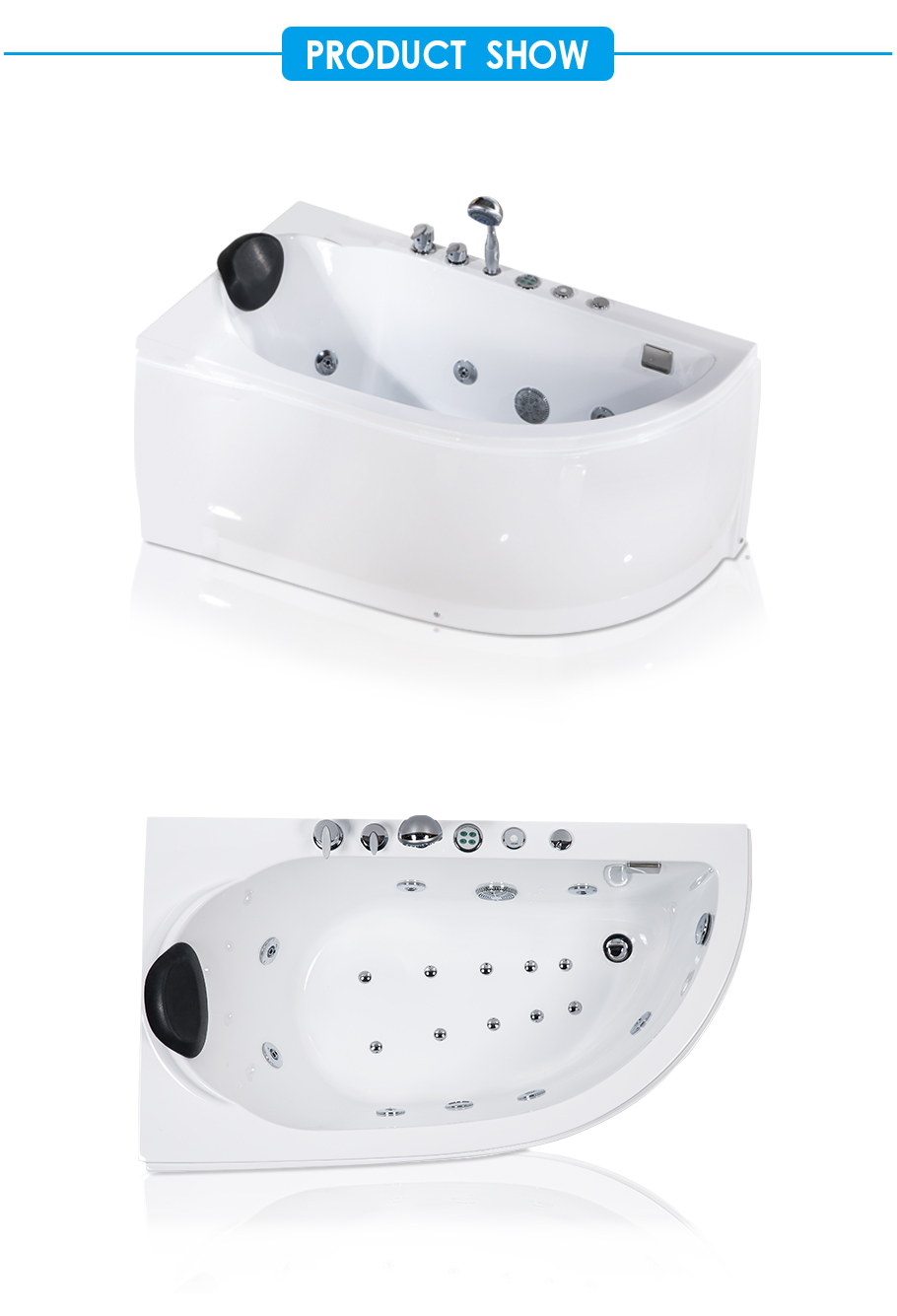 Established in 2005, WALTMAL offers a broad range of bathtubs, shower bases and shower enclosures that provide the unique style, lasting quality to our customers. By meeting rigorous quality and durability standards while offering a wide variety of product shapes, sizes, styles and prices. WALTMAL has independent development ability, not only can we open new molds according to market trend, but also can we make any customized molds. WALTMAL aims to be your brand of choice for bath products.