Product Description
Square Thermaform Drop-in Bath Tub in Acrylic is an ultra modern double ended bath with a very angular internal shape. This bath is part of our Thermaform range - a method of construction which not only adds extra weight and rigidity to the construction of the bath, but also improves the thermal efficiency of the bath by over 50% compared to a standard acrylic bath. We use high quality cast acrylic sheet to make this drop-in tub, it is warmer to the touch and easy clean. You also can install deck-mounted tape if you need.
Product Picture & Drawing: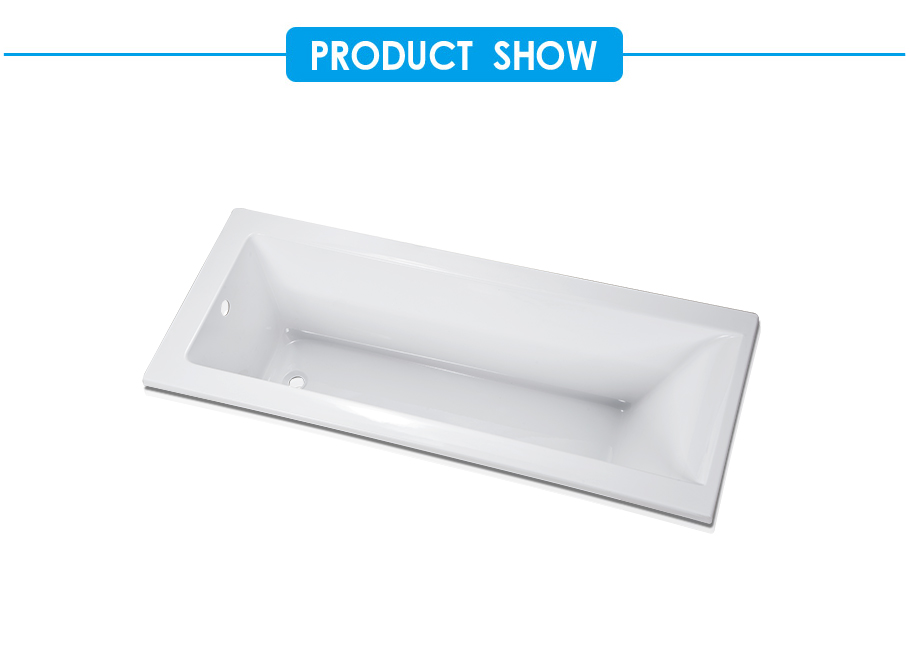 Established in 2005, WALTMAL offers a broad range of bathtubs, shower bases and shower enclosures that provide the unique style, lasting quality to our customers. By meeting rigorous quality and durability standards while offering a wide variety of product shapes, sizes, styles and prices. WALTMAL has independent development ability, not only can we open new molds according to market trend, but also can we make any customized molds. WALTMAL aims to be your brand of choice for bath products.