Product Description
Turn your master bath into a day soaking with the sleek and stylish Gena Acrylic Freestanding Slipper Bath Tub. Enhance your spa-like experience by opting for foam insulation and the air massage feature. Pair this beauty with accessories like a bath caddy and reading rack for the ultimate in relaxation.Featuring sleek design, the tub is also made from Waltmal, a unique blend of organic minerals and the best in engineered composites. This distinctive tub makes bathing a fun and instantly establishes itself a focal point in your bath.
Product Picture & Drawing: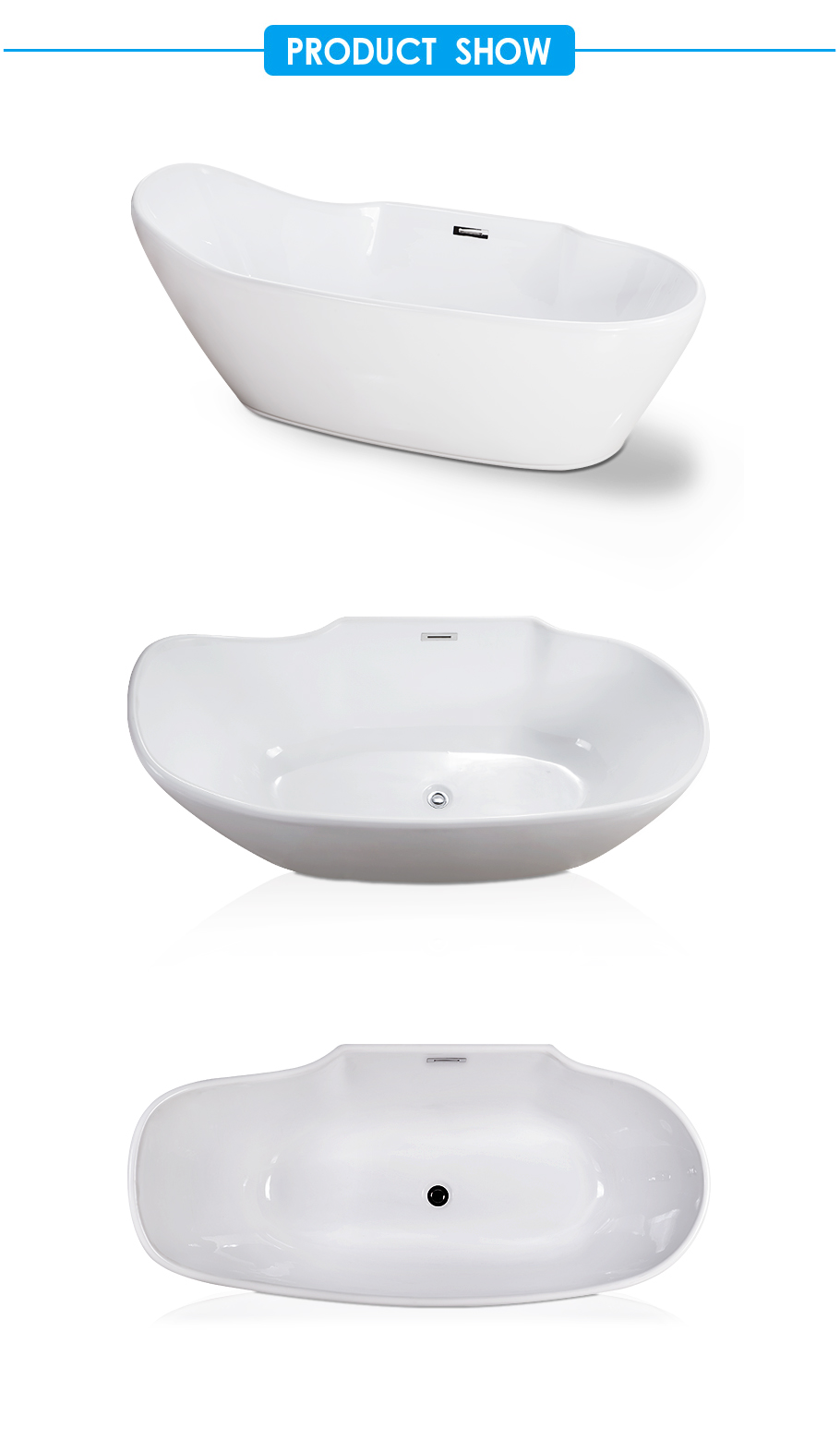 Established in 2005, WALTMAL offers a broad range of bathtubs, shower bases and shower enclosures that provide the unique style, lasting quality to our customers. By meeting rigorous quality and durability standards while offering a wide variety of product shapes, sizes, styles and prices. WALTMAL has independent development ability, not only can we open new molds according to market trend, but also can we make any customized molds. WALTMAL aims to be your brand of choice for bath products.