Product Description
Full-sized, full-immersion soaking is yours with the Mermaid Tub. Center Drain Soaking Tub in White. A chic rounded design and bright white finish produce a dramatic effect on this freestanding bathtub, sure to enrich your bathroom ambience and leave a lasting impression. The acrylic construction is strong, light and warmer to the touch than typical steel or enamel tubs, allowing for easy installs and heat-retaining soaks. Overflow and drain outlets in a brushed nickel finish are included to complete the setup.
Product Picture & Drawing: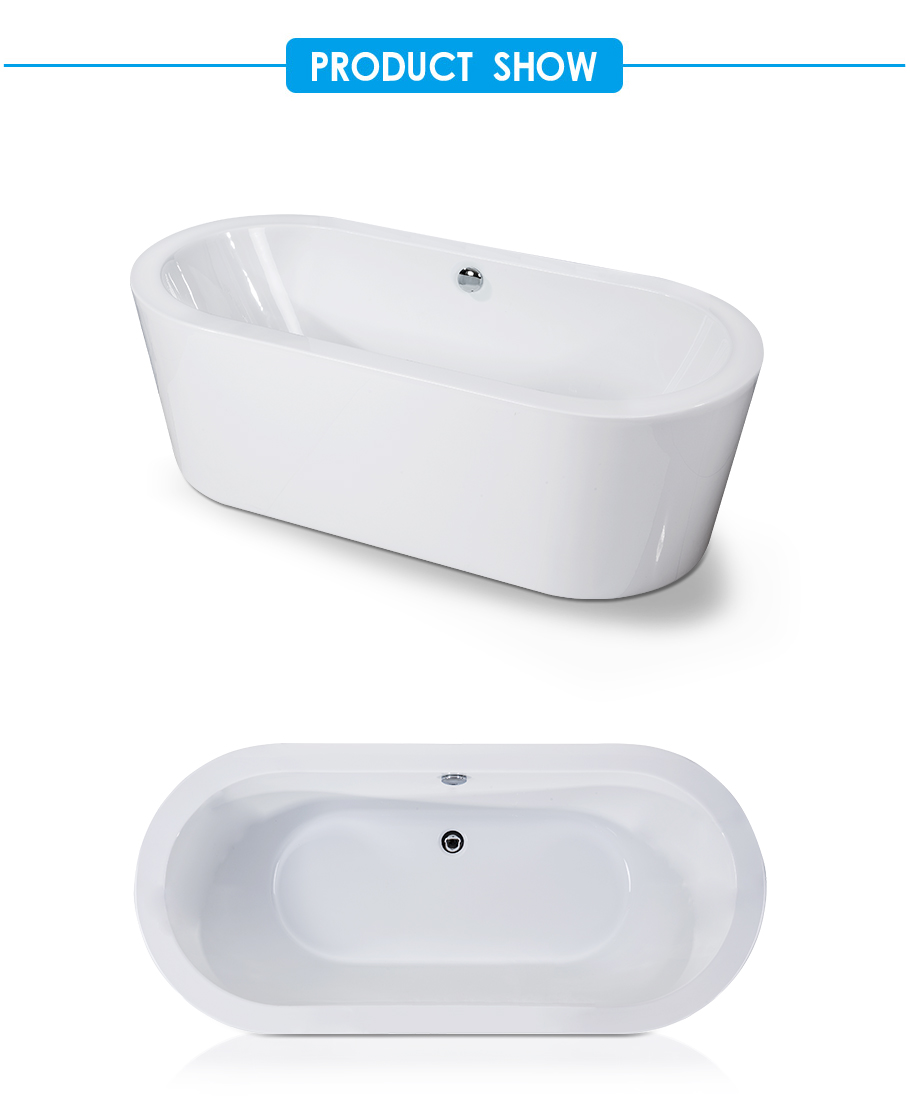 Established in 2005, WALTMAL offers a broad range of bathtubs, shower bases and shower enclosures that provide the unique style, lasting quality to our customers. By meeting rigorous quality and durability standards while offering a wide variety of product shapes, sizes, styles and prices. WALTMAL has independent development ability, not only can we open new molds according to market trend, but also can we make any customized molds. WALTMAL aims to be your brand of choice for bath products.