Product Description
With classical influences and a contemporary flair, the Dover will fit into any design palette. Straight lines and sharp angles draw the eye, and the soul. Waltmal free-standing tubs offer versatility and function into your bathroom design. Whether the centerpiece of the bath, offset from a wall or a partial build-in, the stand alone tub allows a completely different and distinguished element. Waltmal uses only the highest quality, durable, easy to clean acrylic that will never fade, stain, or lose its luster. The long lasting, high gloss finish requires a minimal amount of care while providing both sound and temperature insulation.
Product Picture & Drawing: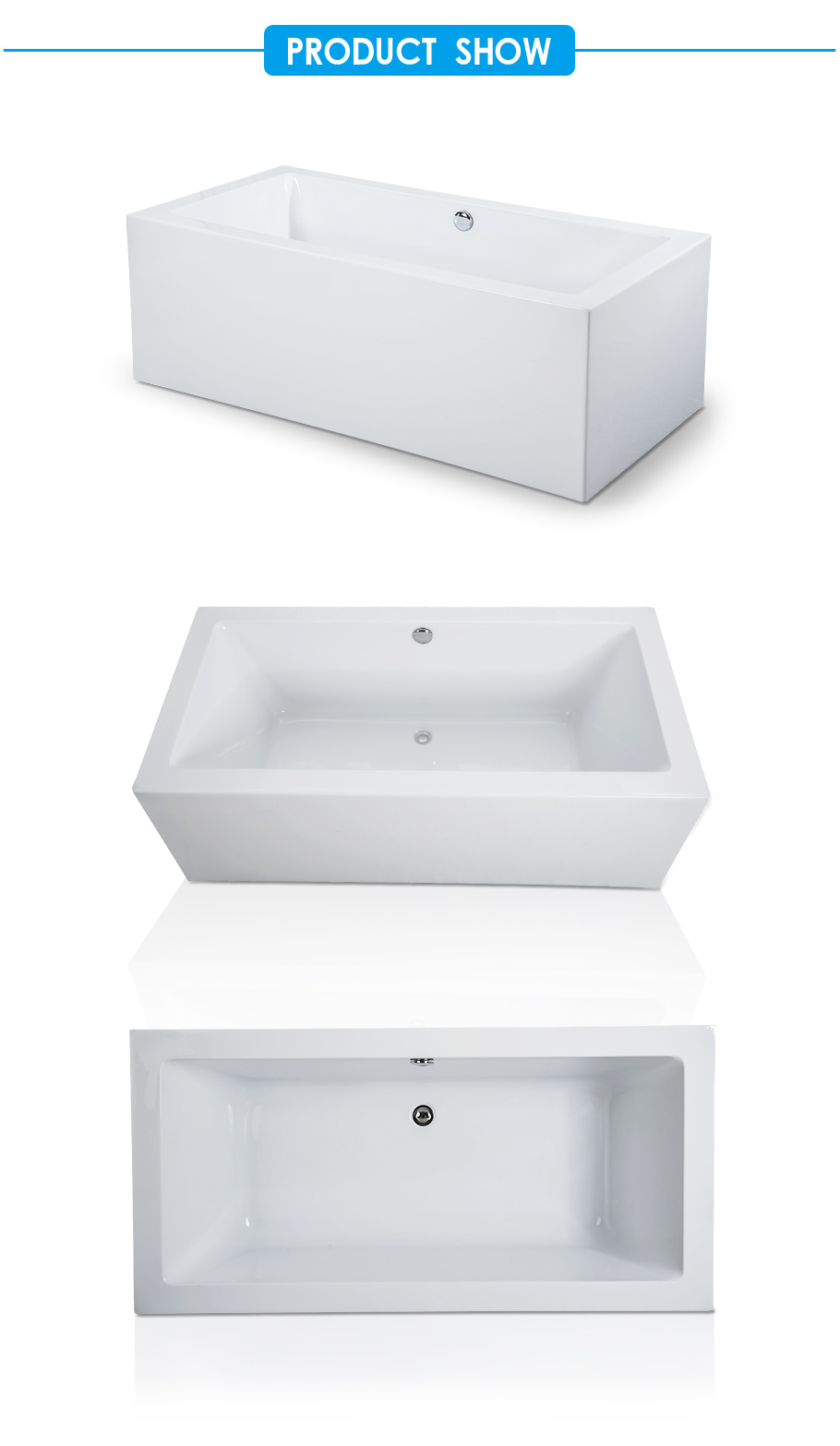 Established in 2005, WALTMAL offers a broad range of bathtubs, shower bases and shower enclosures that provide the unique style, lasting quality to our customers. By meeting rigorous quality and durability standards while offering a wide variety of product shapes, sizes, styles and prices. WALTMAL has independent development ability, not only can we open new molds according to market trend, but also can we make any customized molds. WALTMAL aims to be your brand of choice for bath products.