Product Description
Featuring a simple, crisp design, this USA Style cUPC Approved Drop-in Bathtub exudes understated style with contemporary flair. A cUPC approved overflow drain allows for a luxuriously deep bath as you relax against the comfortable sloped backrest. The tub is with three tile flanges, which can meet Canadian and American bathtub request. There are leveling foot, so you can make tub level even the surface is uneven. Drop-in Bathtub also can bring vitality to you own bathroom, also can release you some bathroom space for more other items.
Product Picture & Drawing: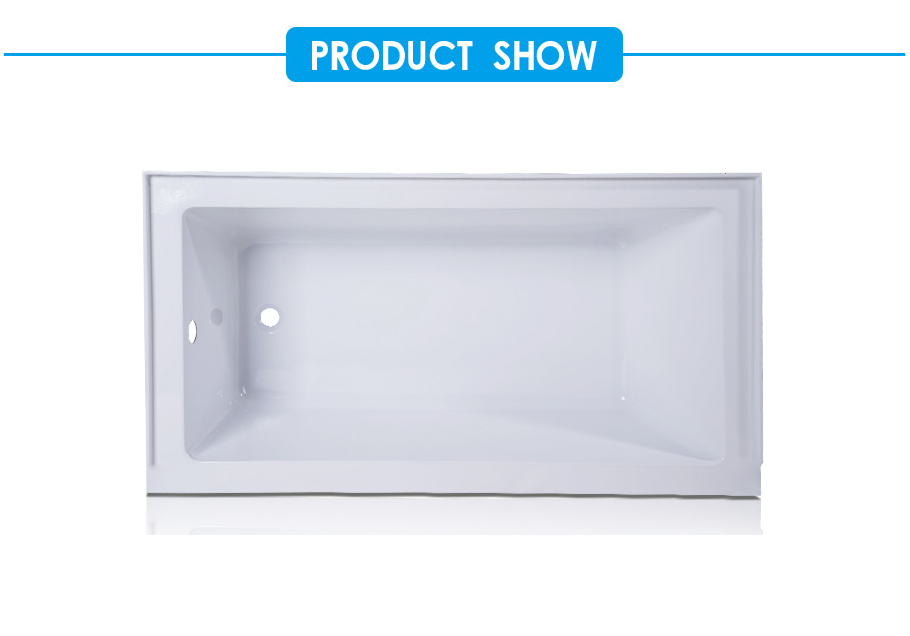 Established in 2005, WALTMAL offers a broad range of bathtubs, shower bases and shower enclosures that provide the unique style, lasting quality to our customers. By meeting rigorous quality and durability standards while offering a wide variety of product shapes, sizes, styles and prices. WALTMAL has independent development ability, not only can we open new molds according to market trend, but also can we make any customized molds. WALTMAL aims to be your brand of choice for bath products.