Product Description
The Goodwin Acrylic Clawfoot Tub in White is the perfect size and shape to sit back and relax. One end of this bathtub gently slants so you can recline with ease. The rolled rim and imperial feet emphasize the Goodwin's classic look, while the high glossy white color of the exterior makes the tub look refreshingly up to date. This Goodwin Acrylic Clawfoot Tub is perfect for a lounging soak. It includes an extended gentle slope backrest for comfortably reclining as you bathe. Different color of clawfoot are avaliable.
Product Picture & Drawing: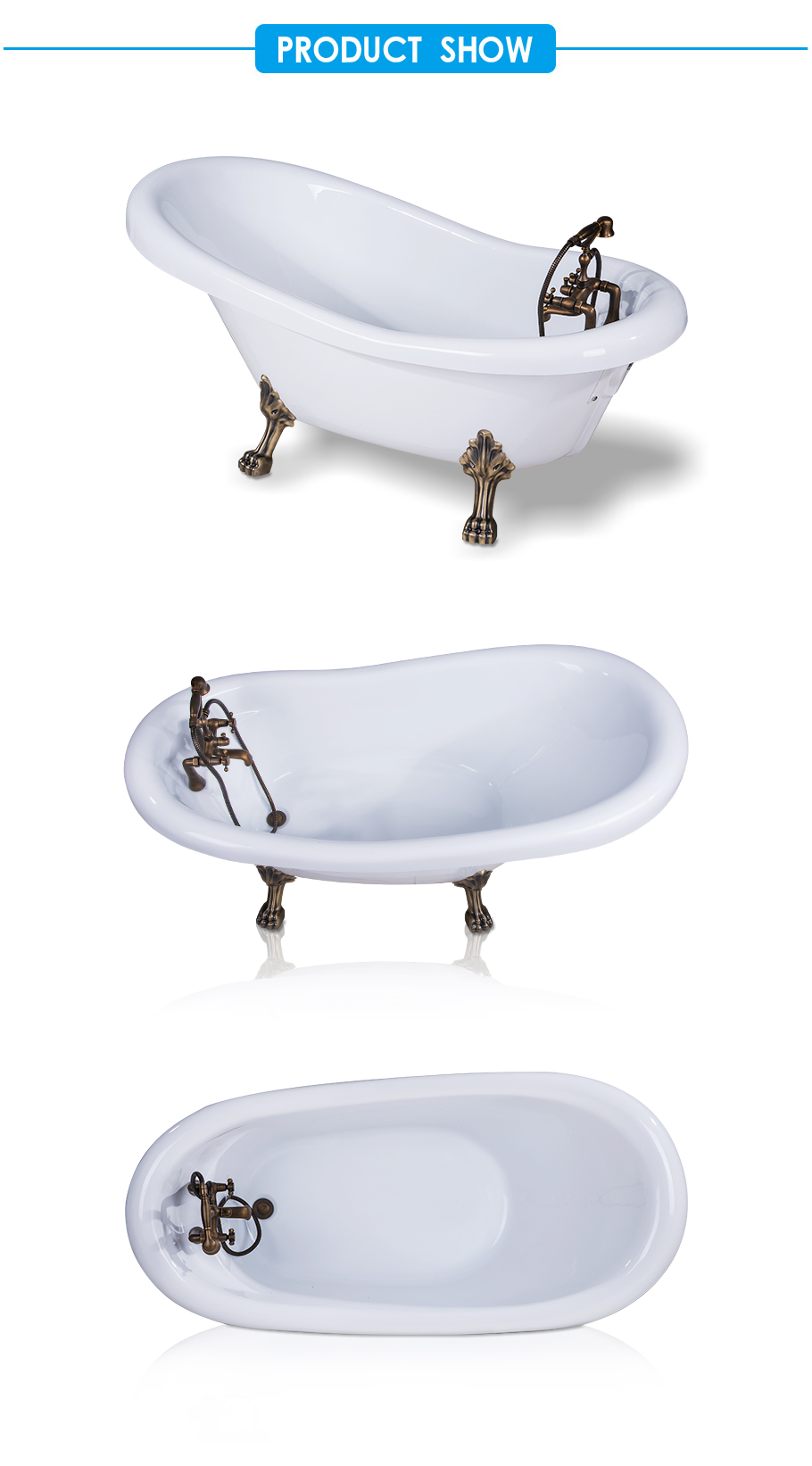 Established in 2005, WALTMAL offers a broad range of bathtubs, shower bases and shower enclosures that provide the unique style, lasting quality to our customers. By meeting rigorous quality and durability standards while offering a wide variety of product shapes, sizes, styles and prices. WALTMAL has independent development ability, not only can we open new molds according to market trend, but also can we make any customized molds. WALTMAL aims to be your brand of choice for bath products.