Product Description
During holiday, one of the best way to relax is close to the nature. Driving a car, taking your wife and children, carrying Waltmal outdoor hot tub, you can have a vacation with the nature. Finding a place with beautiful scenery and river, putting down the tub, setting up tabernacle. Then it is time to have a bathe. Put water into tub, make a fire to heat the water, enjoy a absolute wood fired bathe. It must be a memorable vacation experience for you, for your family, for your children's childhood.

Product Picture & Drawing: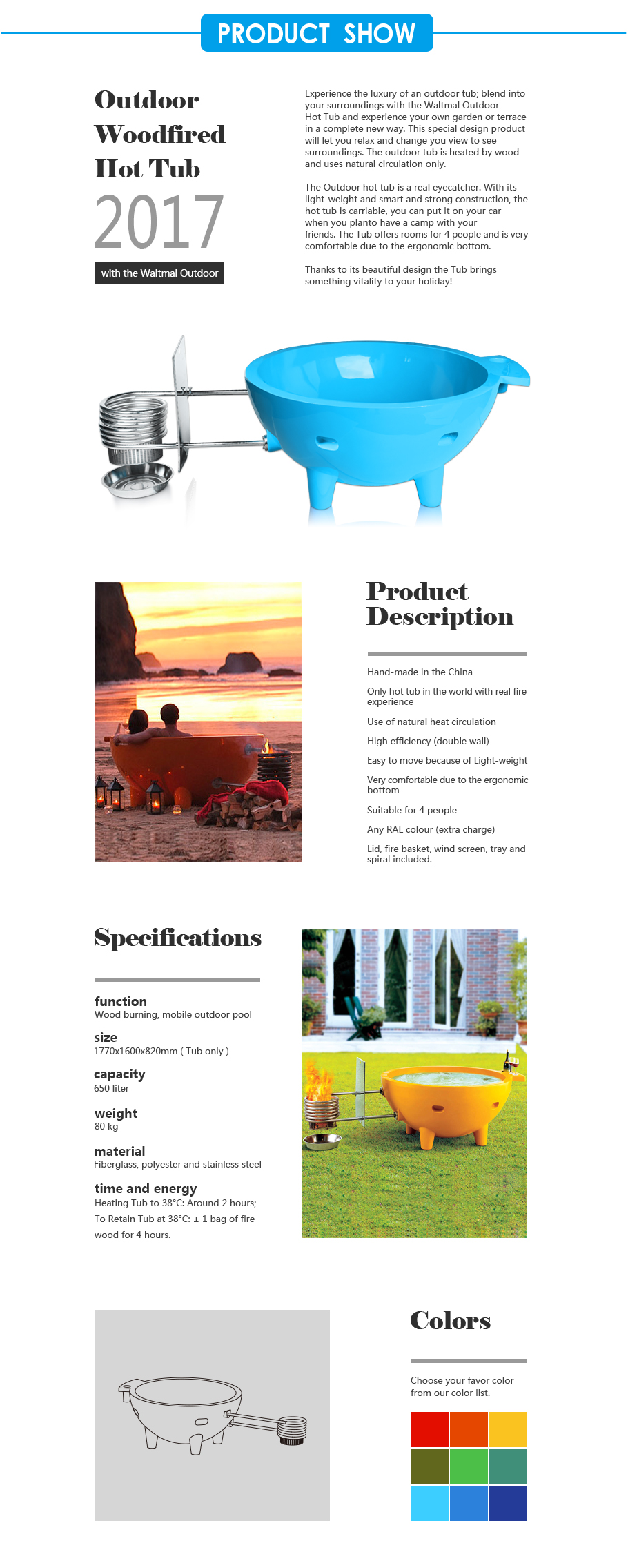 Established in 2005, WALTMAL offers a broad range of bathtubs, shower bases and shower enclosures that provide the unique style, lasting quality to our customers. By meeting rigorous quality and durability standards while offering a wide variety of product shapes, sizes, styles and prices. WALTMAL has independent development ability, not only can we open new molds according to market trend, but also can we make any customized molds. WALTMAL aims to be your brand of choice for bath products.