Product Description
How to work: Water temperature difference (water circulate by different temperature)
What happens in the spiral will happen in the tub: hot water ascends. To heat efficiently you need to stir the water once in a while at the beginning. When the water gets too hot, you can allow the fire to burn slower or simply spin the basket up within the spiral, thus regulating the heating by exposing fewer coils to the heat of the fire. The higher the basket, the lower the circulation. This option preserves the ambiance of the flames.
Product Picture & Drawing: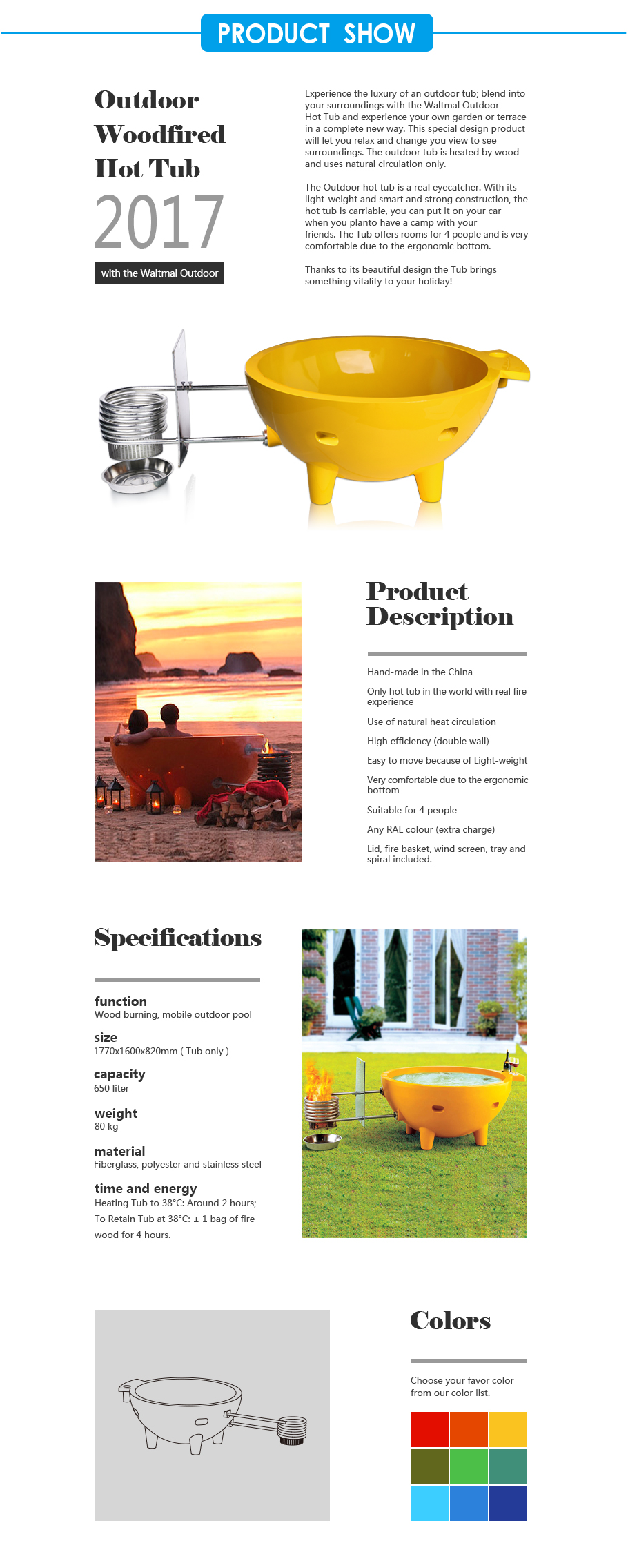 Established in 2005, WALTMAL offers a broad range of bathtubs, shower bases and shower enclosures that provide the unique style, lasting quality to our customers. By meeting rigorous quality and durability standards while offering a wide variety of product shapes, sizes, styles and prices. WALTMAL has independent development ability, not only can we open new molds according to market trend, but also can we make any customized molds. WALTMAL aims to be your brand of choice for bath products.