Product Description
New Town White Acrylic Tub with Whirlpool is perfect for any renovation and remodeling projects at an affordable price. The Waltmal whirlpool system gently enfolds you from head to toe with therapeutic water flow, thus providing an encompassing massage. This simple and affordable system designed for everyday relaxation is with an integrated waterfall faucet, which save more space and money. The New Town tub features a dismountable apron. Minimalist inspired design with clean lines and modern look. Its spacious interior features discreet integrated armrests for additional comfort.
Product Picture & Drawing: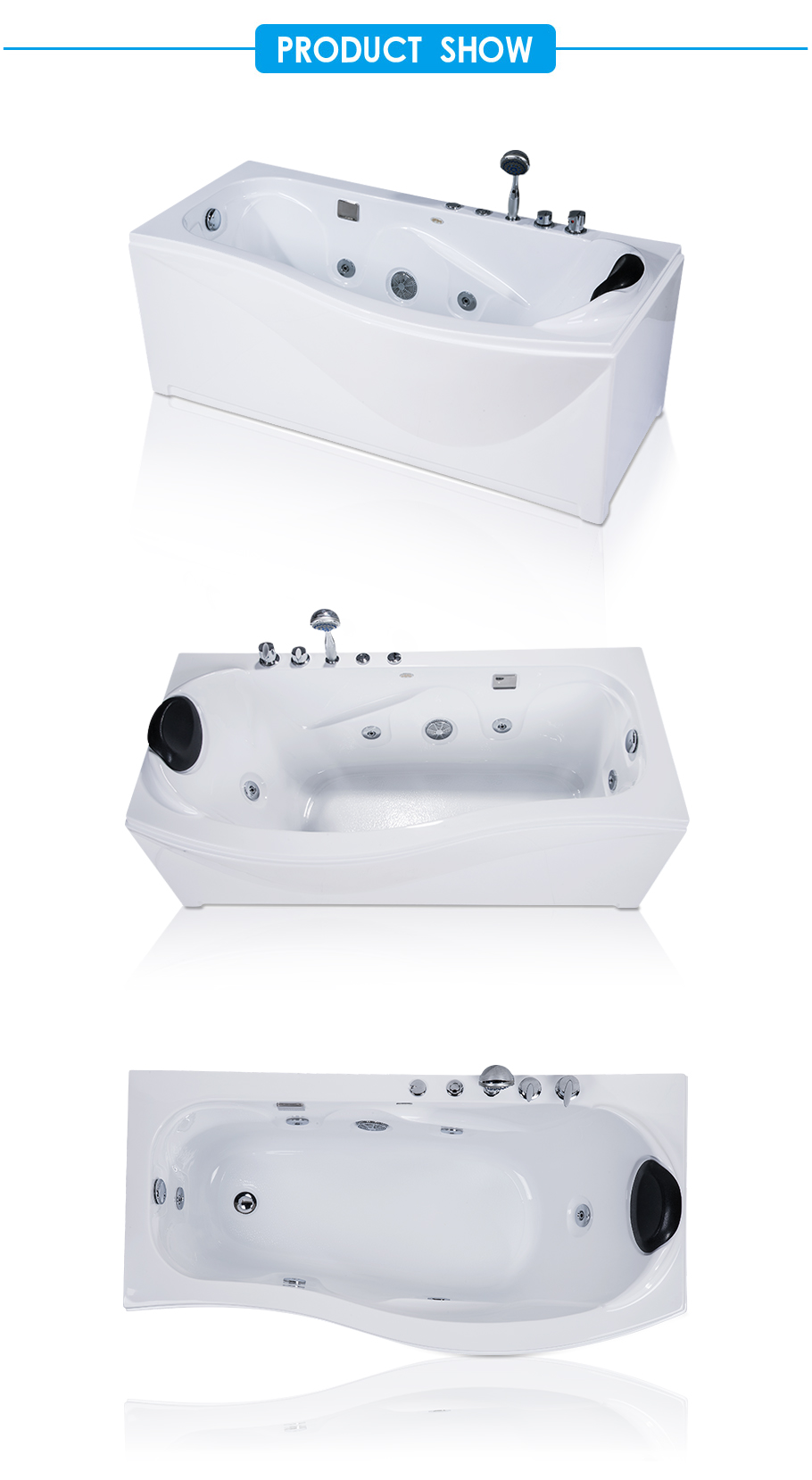 Established in 2005, WALTMAL offers a broad range of bathtubs, shower bases and shower enclosures that provide the unique style, lasting quality to our customers. By meeting rigorous quality and durability standards while offering a wide variety of product shapes, sizes, styles and prices. WALTMAL has independent development ability, not only can we open new molds according to market trend, but also can we make any customized molds. WALTMAL aims to be your brand of choice for bath products.