Product Description
With its clean lines in a traditional oval shape, the Acrylic Reversible Drain Oval Double Ended Freestanding Bathtub is understated luxury for any home. Once you step foot into water, you'll be able to let the day's stress fade away immediately. An included chrome overflow prevents accidental spills and flooding. Adjustable legs hidden underneath allow the tub to be leveled on uneven flooring for a perfect fit and finish. A flexible tube drain allows for easy installation to your existing plumbing.
Product Picture & Drawing: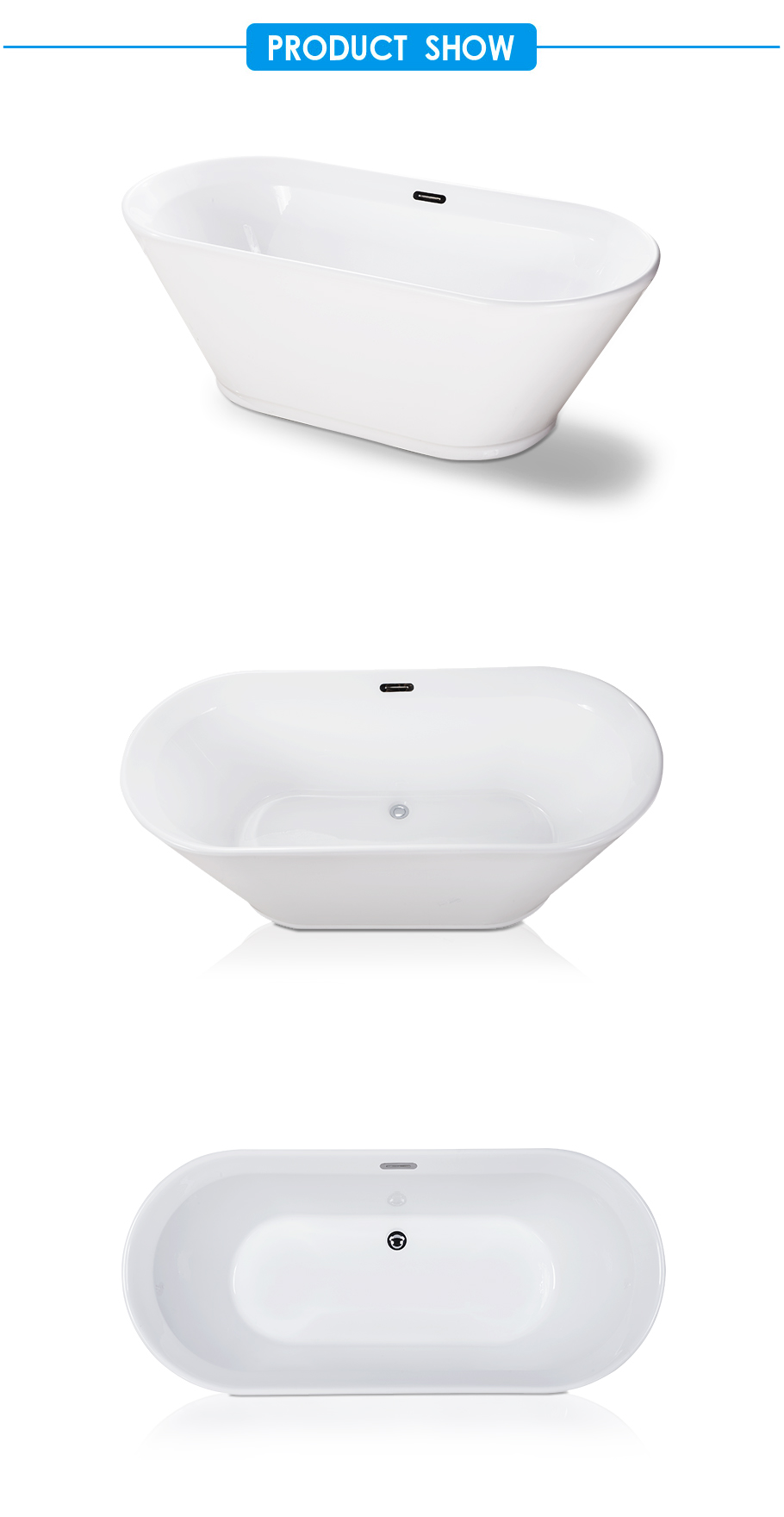 Established in 2005, WALTMAL offers a broad range of bathtubs, shower bases and shower enclosures that provide the unique style, lasting quality to our customers. By meeting rigorous quality and durability standards while offering a wide variety of product shapes, sizes, styles and prices. WALTMAL has independent development ability, not only can we open new molds according to market trend, but also can we make any customized molds. WALTMAL aims to be your brand of choice for bath products.