Product Description
Bring dramatic design and functional elegance to the bath with a Waltmal Whirlpool. The ProFlex Acrylic Rectangle Corner Whirlpool Bathtub offers six adjustable Waltmal Whirlpool jets for a soothing hydro-massage. The bath also features a faucet-mount deck and custom pump locations to expand your installation and pump access options. The small size can matched with your small bathroom. Slope at end can give you a comfortable experience when you lean in the tub. Soft black pillow can hold your head gently.
Product Picture & Drawing: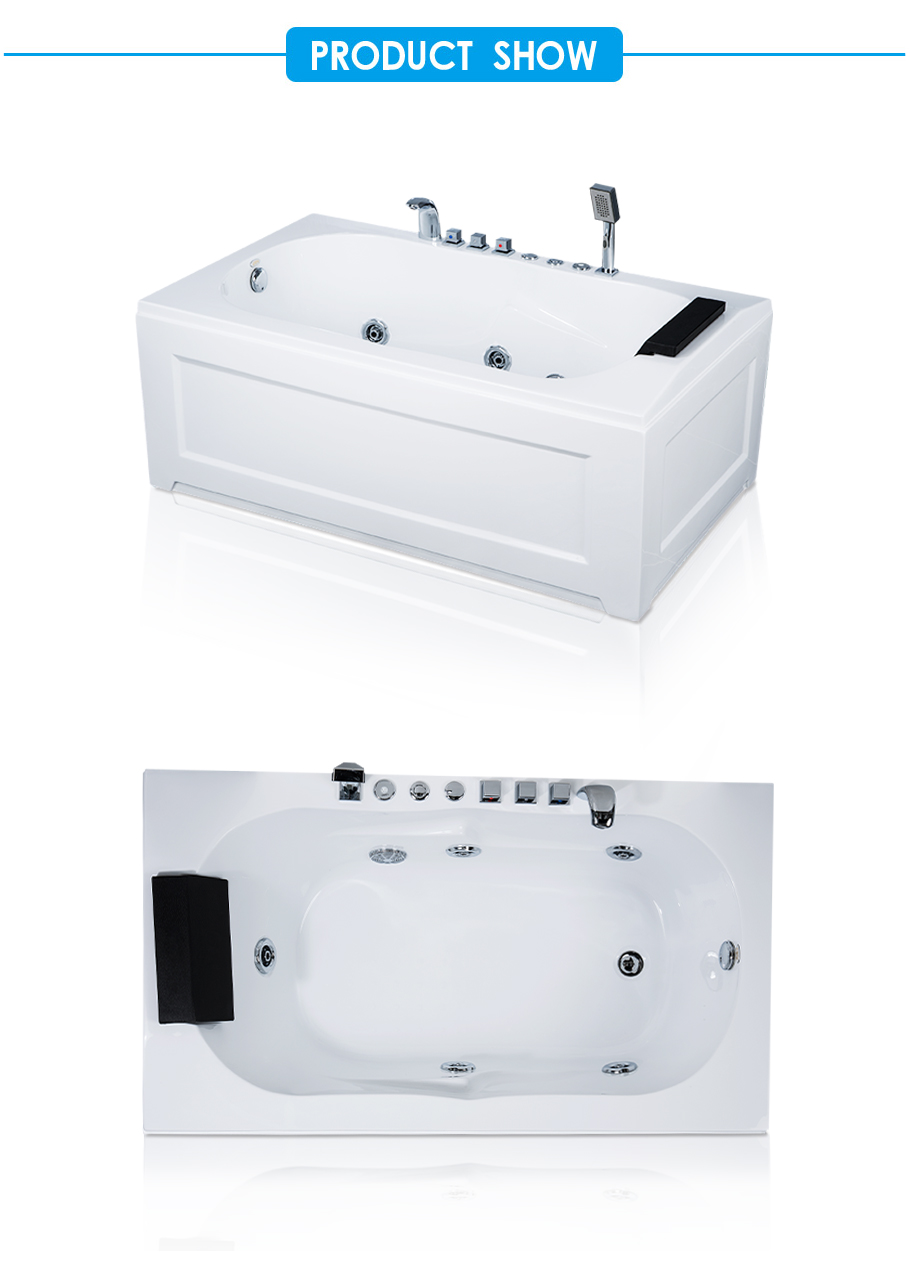 Established in 2005, WALTMAL offers a broad range of bathtubs, shower bases and shower enclosures that provide the unique style, lasting quality to our customers. By meeting rigorous quality and durability standards while offering a wide variety of product shapes, sizes, styles and prices. WALTMAL has independent development ability, not only can we open new molds according to market trend, but also can we make any customized molds. WALTMAL aims to be your brand of choice for bath products.