Product Description
Primo Two Person Whirlpool Bath Tub is developed by Waltmal. Since inventing the whirlpool tub in 2010 year, Waltmal continues to set the standard for powerful performance, enduring quality and carefree operation. The whirlpool bath, powered by high quality jetting system, gives bathers a therapeutic, invigorating massage. The benefits of hydrotherapy are proven: if you work hard and play hard, a whirlpool bath is one of the best things you can do for your body. It can make you relax and give you a good night.
Product Picture & Drawing: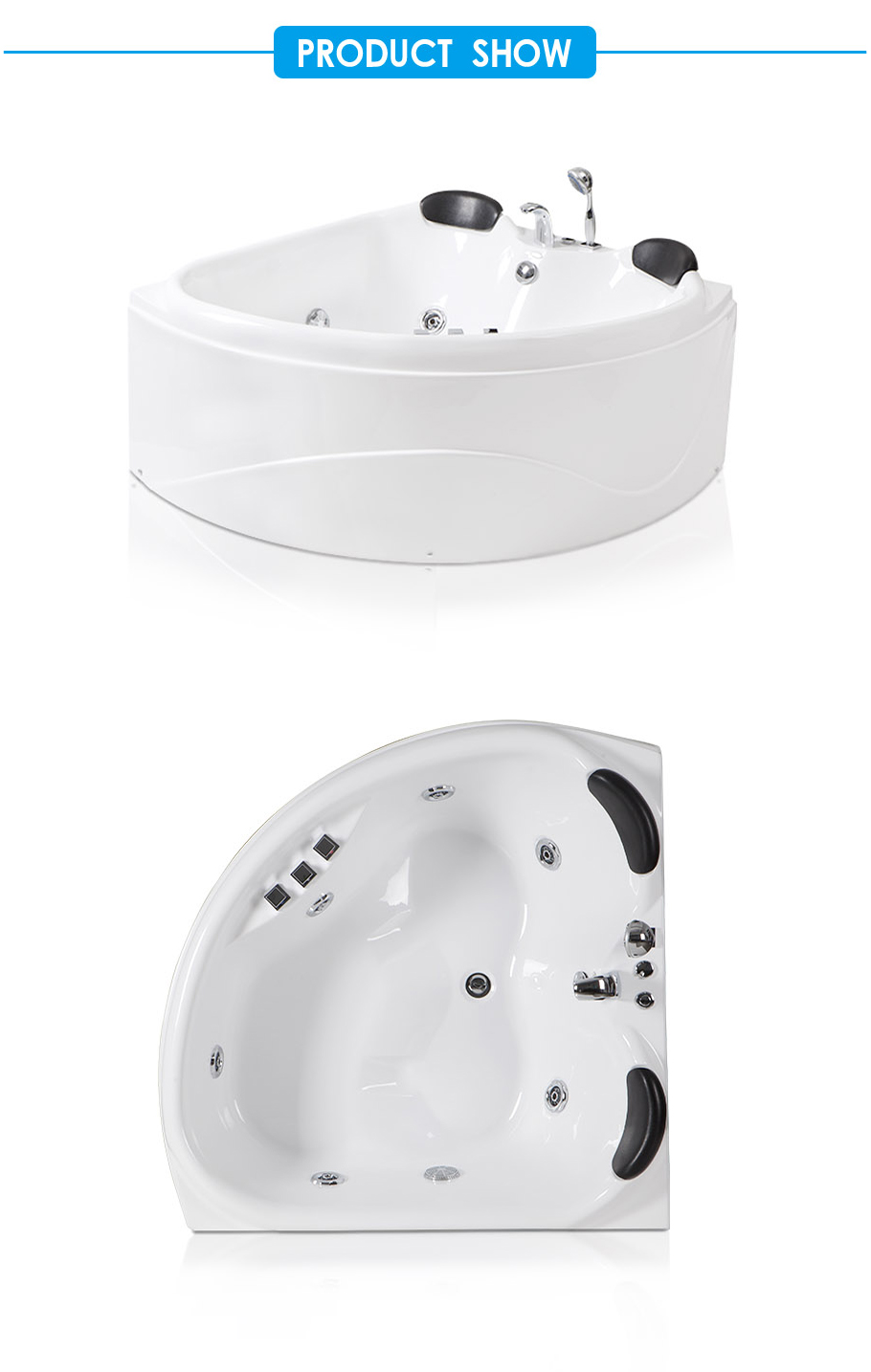 Established in 2005, WALTMAL offers a broad range of bathtubs, shower bases and shower enclosures that provide the unique style, lasting quality to our customers. By meeting rigorous quality and durability standards while offering a wide variety of product shapes, sizes, styles and prices. WALTMAL has independent development ability, not only can we open new molds according to market trend, but also can we make any customized molds. WALTMAL aims to be your brand of choice for bath products.