Product Description
The Pool White Straight Acrylic Bath Tub is the most popular design style, but with a very standard length which is ideal for compact bathrooms. The design has many clever features, making this not only one of our best looking baths but also one of the most versatile. The tub is made of high quality white glossy acrylic, reinforced by sanitary grade fiberglass and resin. In order to making tub is stronge enough even contain two bathers, we put a big MDF borad to support bottom. This drop-in tub can matched with front panel and end panel.
Product Picture & Drawing: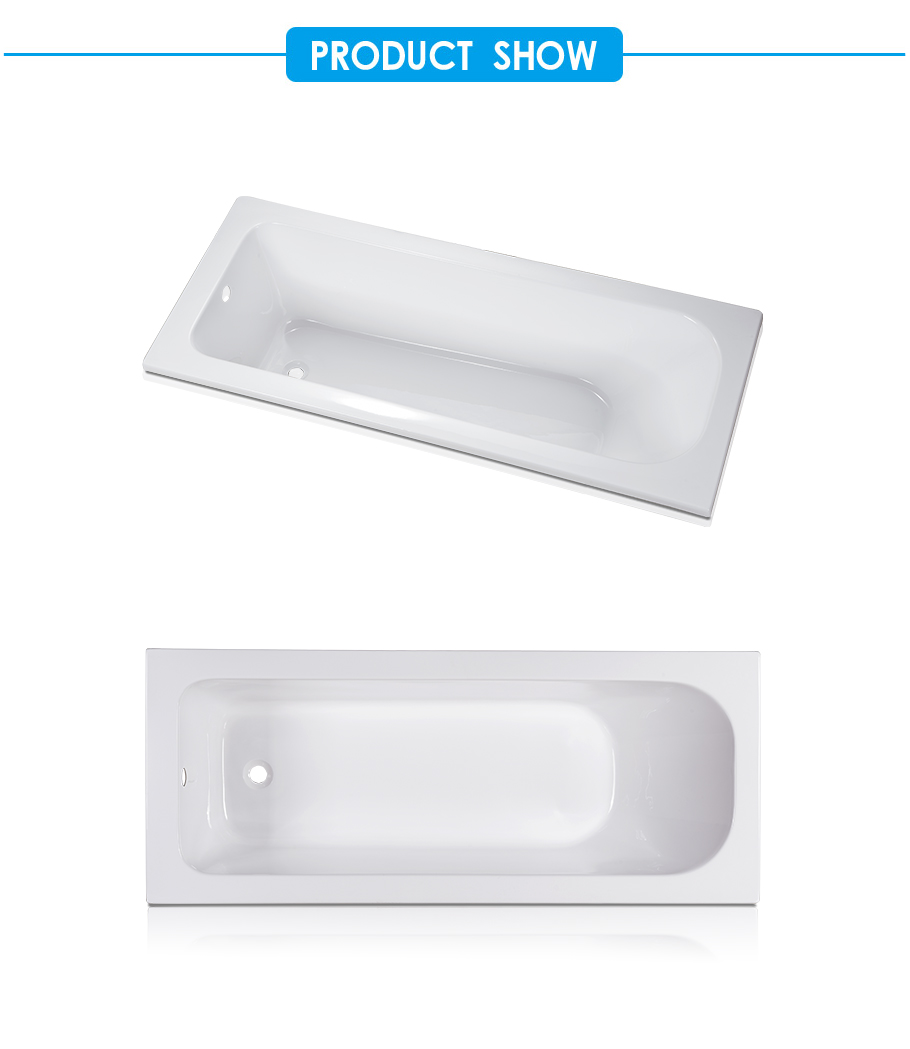 Established in 2005, WALTMAL offers a broad range of bathtubs, shower bases and shower enclosures that provide the unique style, lasting quality to our customers. By meeting rigorous quality and durability standards while offering a wide variety of product shapes, sizes, styles and prices. WALTMAL has independent development ability, not only can we open new molds according to market trend, but also can we make any customized molds. WALTMAL aims to be your brand of choice for bath products.