Product Description
Big Round Drop-in Bath Tub in Acrylic. For your big bathroom, you can choose a luxury freestanding bathtub or whirlpool massage bathtub with air bubble and under-water light. However, a big round drop-in bath tub also can be a very good option. With marble or quartz tile ( or other material tiles ), the drop-in tub can be much more elegant than other style bathtubs. The tub can also matched with whirlpool massage, air bubble massage, under-water light, you can bring a small SPA pool to your bathroom now.
Product Picture & Drawing: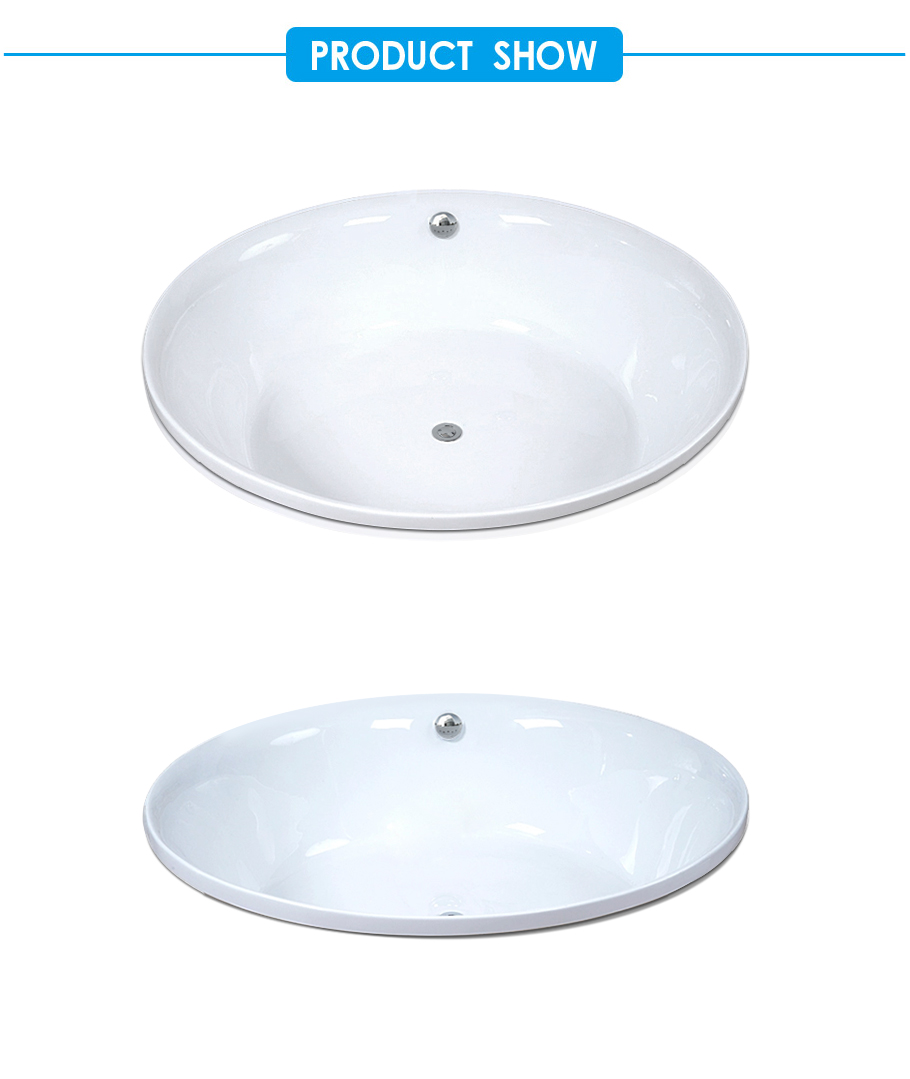 Established in 2005, WALTMAL offers a broad range of bathtubs, shower bases and shower enclosures that provide the unique style, lasting quality to our customers. By meeting rigorous quality and durability standards while offering a wide variety of product shapes, sizes, styles and prices. WALTMAL has independent development ability, not only can we open new molds according to market trend, but also can we make any customized molds. WALTMAL aims to be your brand of choice for bath products.