Product Description
Bathroom makeover is made easy with the Waltmal Acero One-Piece Freestanding Whirlpool Bathtub with smooth lines and decorative trim made from a durable high gloss acrylic that will shine and last for many years to come. By combining the Waltmal whirlpool systems, a unique massage effect is obtained that lets you benefit from the best of both worlds. Designed for podium installation, this tub features a large bathing well for two bathers, ergonomic headrests which all contribute to the comfortable experience.
Product Picture & Drawing: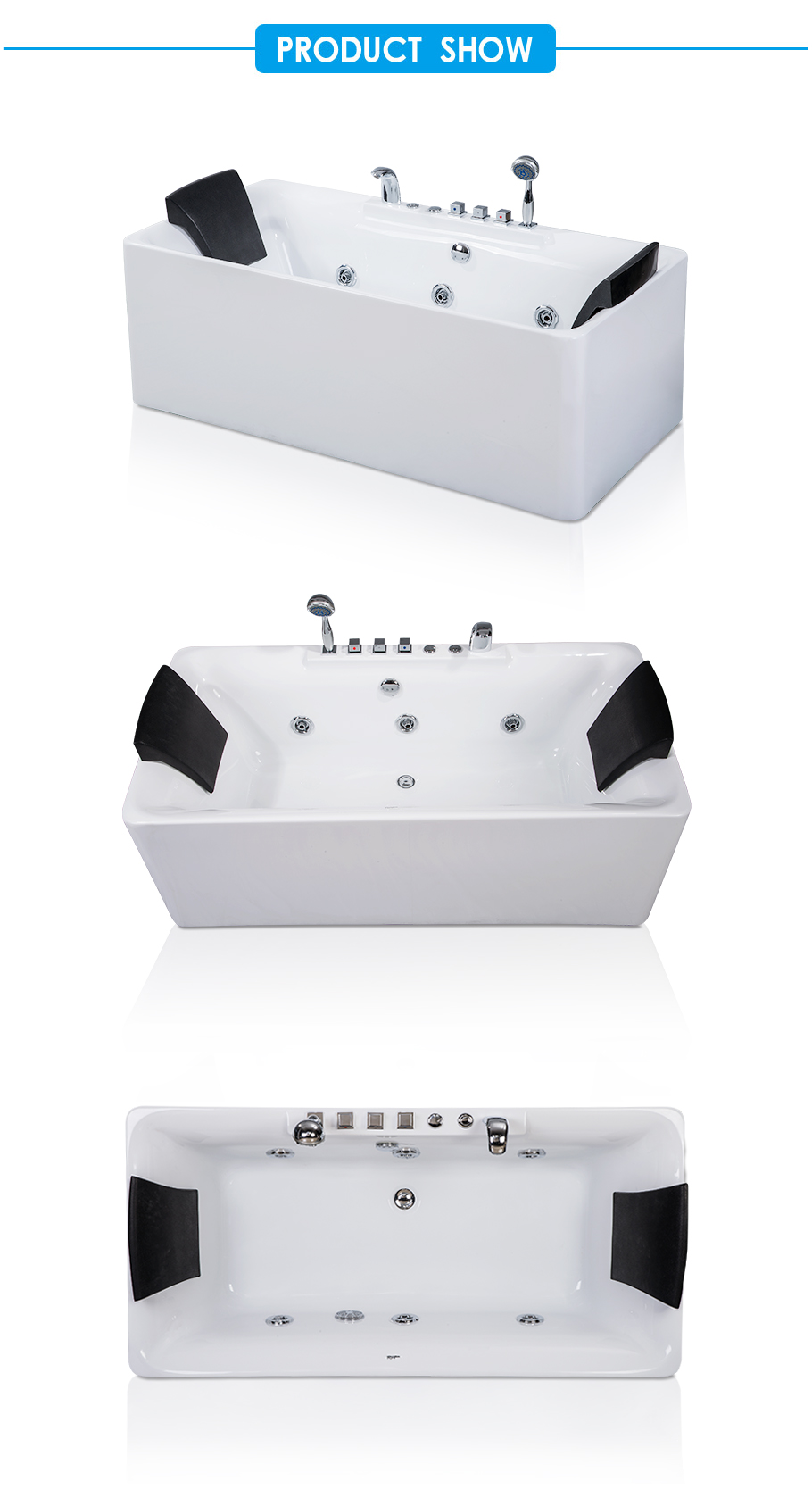 Established in 2005, WALTMAL offers a broad range of bathtubs, shower bases and shower enclosures that provide the unique style, lasting quality to our customers. By meeting rigorous quality and durability standards while offering a wide variety of product shapes, sizes, styles and prices. WALTMAL has independent development ability, not only can we open new molds according to market trend, but also can we make any customized molds. WALTMAL aims to be your brand of choice for bath products.