Product Description
Waltmal Round Acrylic Drop-in Bathtub in White. It is difficult to find a total round drop-in bathtub, but you can find it in Waltmal. The tub can incorporate whirlpool massage system, which allows you to bring the massage therapy experience into your own bathroom. The tub offers a clean look and very comfortable soaking bathing. Tub designed for a drop-in installation. Spacious interior, integrated armrests and ample deck space for faucet installation. Huge capacity must give you a deep and relax bathing.
Product Picture & Drawing: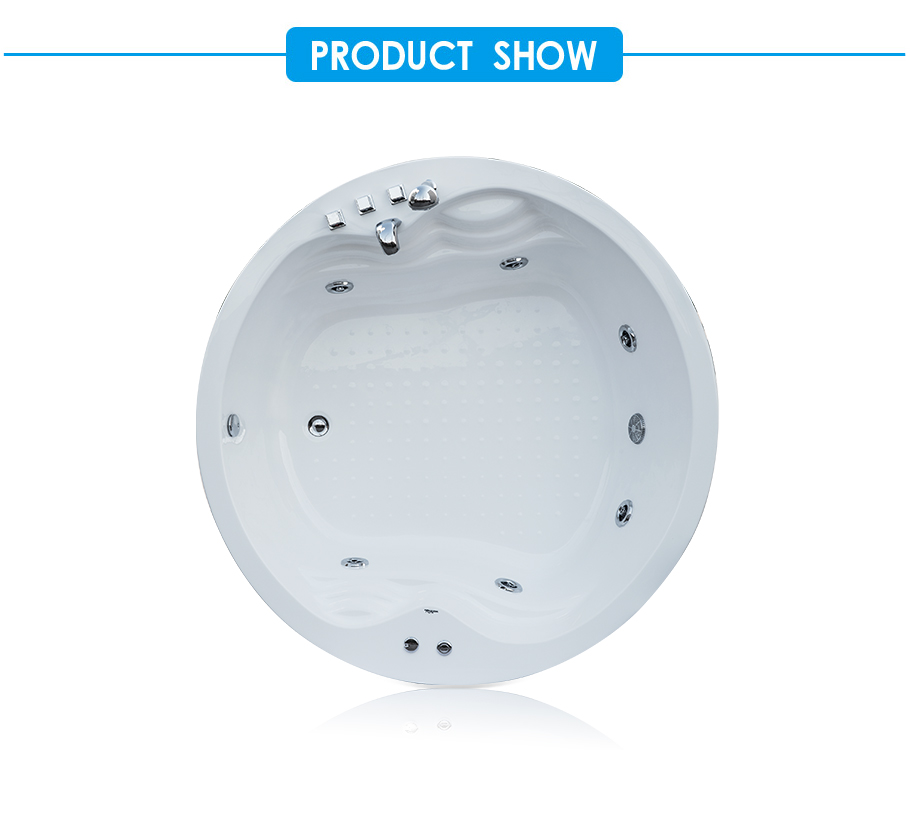 Established in 2005, WALTMAL offers a broad range of bathtubs, shower bases and shower enclosures that provide the unique style, lasting quality to our customers. By meeting rigorous quality and durability standards while offering a wide variety of product shapes, sizes, styles and prices. WALTMAL has independent development ability, not only can we open new molds according to market trend, but also can we make any customized molds. WALTMAL aims to be your brand of choice for bath products.